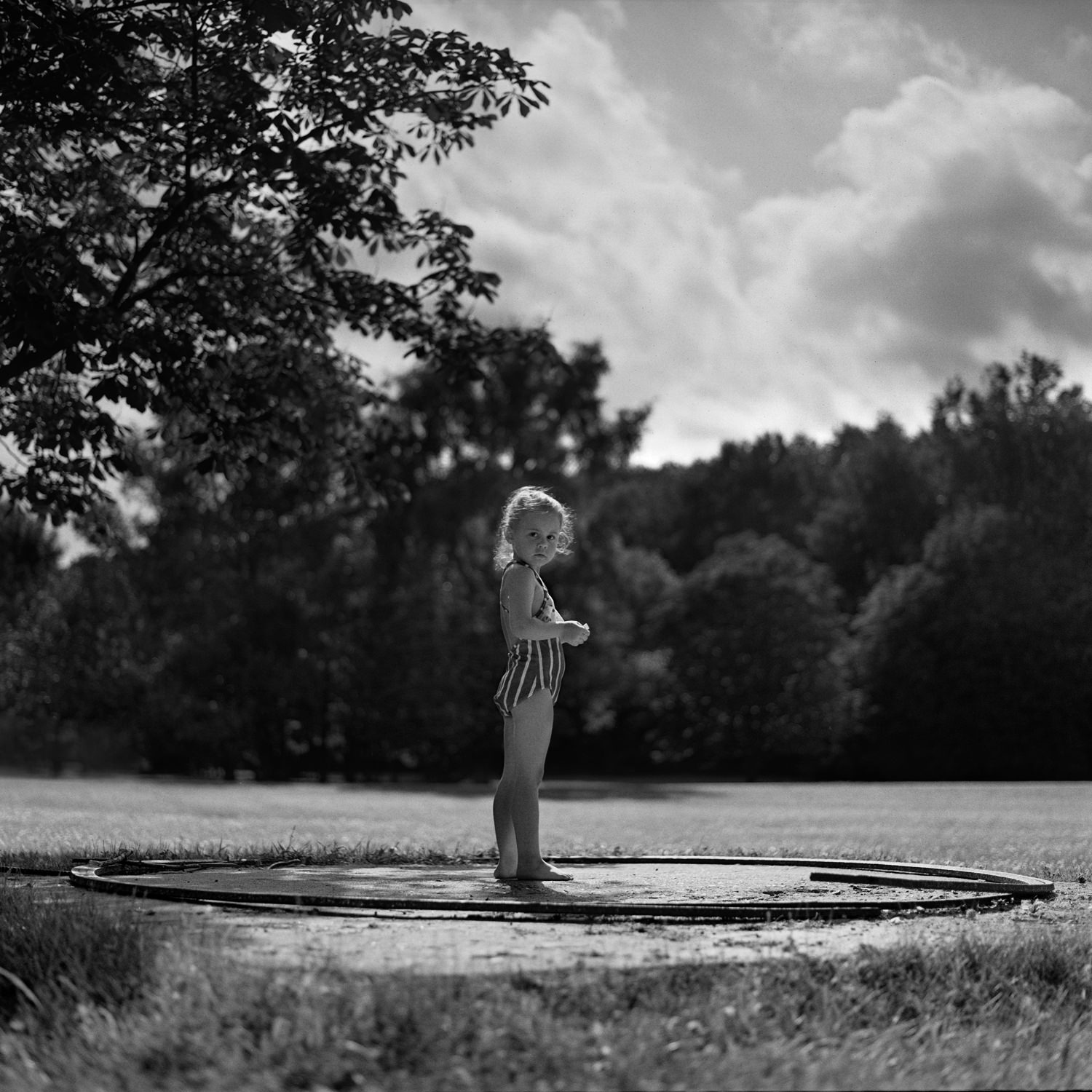 Black-white kids portraits – street children photography
One of the most interesting and rewarding parts of photography is child portraiture. Children are some of the most difficult subjects to photograph because they don't have a lot of attention span and are usually too young to understand what you want from them. Children portrait photography is a genre that involves taking photos of kids to retain their purity and happiness, to show off your child's unique personality and expressions, to document and preserve memories of your kid growing up, and to establish a visual legacy for your child. Photographing children will allow you to connect with them on a deeper level than you ever thought possible.
Children photo portraits are a great way to capture your child's developmental growth. They can be in the form of a photograph or painting and can be displayed in different areas of your home. The medium you choose will depend on your decor and the feelings that you want to evoke. Historically, paintings and sculptures of children were often commissioned by rich and noble people. They tended to endow young aristocrats with adult virtues, but over time, perceptions of childhood changed.
Traditionally, portraits were used to depict individuals or groups of people in a more conservative manner, using a series of poses and lighting effects. These days, however, portraits are often a means of exploring the lives of others and their inner world. As the art world became more cosmopolitan, artists began to portray young people in a more lively and expressive manner. This trend continued into the 1700s, when portraits of boys and girls became more common and growing in popularity.
Artists began to use their imagination more in their work, and many started to look to children's paintings as a model for uninhibited creativity. As a result, a wide variety of artists went on to create children's portraits, and they continue to be created today in the form of photographic portraits.
Creative Children Portrait Photographer
Having your children's portraits taken by a professional photographer is a great way to document their growth and preserve the photographs as a keepsake. A photographer who specializes in kids' portraits can shoot children for a variety of milestone events, such as newborn shoots, graduation photos or school albums. They can also work on location, such as at birthday parties or at a client's home. Find a child portrait photographer who is willing to work outdoors and give you a wide array of locations to choose from that will make your shots more interesting and catchy.
Professional kids portrait photographers use their creative skills to capture unique and personalized shots that perfectly match your child's personality. This is a fun and challenging type of photography that requires patience, creativity and skill that you and your children will enjoy.
A good portrait photographer with a creative mind is sure to excel at capturing these special qualities and will not let the photo-camera rest during the photo session. He will hold the camera in motion throughout the shoot and keep the kids "themselves" as much as possible. Some artists strive to create magical realism, while others portray details and meaningful moments that will last a lifetime.
Professional children's portrait photographers pay great attention to the analysis of each child's personality, his or her likes and interests, and then take them into account in the final picture. In this way, the individuality of the child is revealed and the portrait is unique and personalized. The child will remember that he or she is special, and his or her portraits will be special too. In addition, kids portraits are a great way to create lasting memories for the whole family. A good portrait photographer with a creative mindset will definitely be able to capture this special unique quality in his or her subjects and will not let the camera rest during the photo shoot. He or she will keep the camera in motion throughout the entire shoot and keep the children "as themselves" as much as possible.
Black and white children portrait photography
When it comes to photography, black and white is often the way to go. This style imposes limitations, such as no vibrant autumn colors or glorious sunsets, but it can also offer a fresh perspective on your images. Shooting in black and white allows you to create a collection of images over time and register change while keeping a consistent style.
Whether you like black-and-white photography or prefer the classic color, kids' black-and-white portraits have become a popular genre in recent years. With their simplicity, black-and- white portraits allow you to capture the unique character of your child's face, clothes, and background. Black-and-white children portraits allow you to focus more on expressions and the ambience. Children's faces can appear more intense with a simple background.
If you want to capture timeless pictures of your kids, you may want to consider using techniques for black and white kids photography. These photos are often more striking than color images. To achieve a black and white effect, you need to master the techniques and composition of this photography style and start by experimenting with tonal contrast. This is important for black and white portraits as it can affect the way that the subject looks, as well as how the background will appear in the final image. To get the best results, you should also experiment with various light sources and expressions.
Listed above is a series of black-white documentary portrait photographs of kids and children taken in villages, city streets, backyards and suburbs of Minsk City (Belarus) with medium format cameras Bronica SQ-Ai SLR and Yashica Mat-124G TLR using Kodak and Ilford classic BW films.
If you want to take pictures of kids, here are some tips to keep in mind: try getting down on their level, use backlighting, and try to get a good expression out of your subjects. You should also remain calm and relaxed as kids are very imaginative. Learn more about the main aspects of children photography to get started. Listed below are a few tips for creating your child's best portraits. All of these factors contribute to a great final product.
How to make great kids portrait photos
There are many factors to consider when photographing children, including location, lighting, posing, and composition. These factors can make or break a child's photo session. To capture fun shots of kids, play around with props and locations. Using props and games to get to know your child will encourage a natural, unscripted response. You can also plan a themed shoot to inspire the child's reaction. When children are comfortable and feel relaxed, it's easier to capture the true essence of who they are.
Choosing location for children photography
The main thing to consider when looking for a location for your child's photography is whether your kid will be comfortable with it. If possible, pick a place that they're already familiar with. It will ensure that the kids will be relaxed during the photo shoot, and the background will tell a story. Avoid crowded areas that will limit your children's movement. Instead, select a venue with plenty of space so that they can run and play.
When choosing a location, take into consideration how your boy or girl reacts to different commands. A child may not react as he or she would if they were in a crowded room with the photographer. An outdoor location can be ideal because it evokes the kid's natural behavior. Beaches, public parks, wildlife reserves and forests provide perfect areas for photo shoots. You'll increase the chances of candid portraits when you leave the studio. Also, a beautiful background will add a more natural, candid look to the photos.
Another important consideration when picking up a location for your child's photos is accessibility. Some sites require a fee to take photographs there, but the fee is worth it if the photos are of a high quality. You can also explore your local area and find a place that's accessible for your family. If you're unable to make a trip to the district, ask the photographer about accessibility options before your session.
If you're interested in taking photographs of kids, think of a location that combines nature with the urban environment. A combination of brick buildings, alleys, parking garages, and busy sidewalks will create a lively atmosphere and add some unique elements to your photos. Children of all ages are most likely to enjoy this type of environment. They can be spontaneous, or you can direct them to act a certain way for the most effective images.
Pick a locale with natural light and dappled shade. The sun can cast harsh shadows on your kid, making them squint. Depending on your child's age, early morning or late afternoon are generally best. If you can't find a shaded area, use a spotlight technique to capture their attention.
For the best results, shoot from the child's eye level. This will give a more natural perspective, and it'll make the viewer feel like they are a part of the action. Children don't sit still for very long, so don't expect to get an endless supply of shots. Instead, spot a location that is calming for the kid, and yet adventurous for the photographer. You'll thank yourself later when you look at the finished pictures and are pleased with the results.
Candid portrait photography of kids
Children's portraits are one of the most popular types of portrait photography. They are a great opportunity to capture kids purity, playful spirit, and unique personality. Many photographers have experienced the joy of making children portraits photos, but few have learned how to get this in a way that is authentic and timeless. Innocence in kids portrait photography is something that can be cultivated with a little patience. By being persistent and observing the children's environment, you can capture their most precious moments in a natural, candid way.
When it comes to candid portrait photographs, there are some things to keep in mind. One important rule is to never «ham it up». This makes it harder to capture the moment the way it's meant to be made. Try putting the child in a play environment to get them to act naturally. Oftentimes, simple conversations can contain the most pleasing expressions. So, avoid the temptation to make your boy or girl do something silly just to get a wonderful image.
The location of the photo shoot matters. Kids are generally more receptive to candid pictures in an interesting area. For instance, if you're photographing a child, a stuffy living room is probably not going to produce a very candid photograph. Instead, go for a fun neighborhood such as an open field. Your kid is sure to smile if you don't bribe them by saying «Cheese!»
If your child doesn't want to be photographed, don't force it. Children will usually eager to play, and if you don't interrupt them, you'll be in the way of a good candid image. As long as the location is well-lit and the kids are not obnoxious, you'll be sure to get an excellent shot. Your child's face should be the brightest thing in the photograph. If you're unsure of how to take a candid portrait photo of your child, it's worth practicing.
Another trick to capturing candid photos is to move the camera angle. You can get a dark wall behind the child's head by moving it at a slightly different angle. If you can't do this, you may be better off hiring a professional photographer.
Controlling light in kids portrait photos
Taking portrait photos of children can be challenging, but it can also be rewarding. Arranging the scene for the best light will make the photographs seem magical. A professional photographer will know how to use their camera's light settings and how to get excellent images. Keep in mind that certain kinds of light are flattering for different subjects. The most appropriate lighting for kids photography comes from natural light and areas with shade.
Photographing in direct sunlight can produce some unpleasant results and blown-out photos. It produces crisp, colorful photos, but high sun and bright light cast harsh shadows on kids, making them squint. The great sources of natural light for kids portraits include large windows and the sun coming through trees. Do not place children under the sun, as this can mess with the light meter in your camera and lead to unsightly and harsh shadows. Adding drama and richness to an image with low-key lighting is unexpected, but can make the image look more dynamic and dramatic. Also, consider the amount of contrast you'd like to create in your photos.
If you're shooting in midday, moving into the shade will give you soft lighting. The tall tree behind my daughter created a small patch of shade. Soft sunlight can highlight your child's face and hair, which can be a wonderful effect. Be sure to survey the highlights and shadows to ensure that you get the best shot possible. Otherwise, you risk getting red-eye and washed-out faces. Also, use a diffuser to avoid glare. To get the most magical portrait photograph of your kids, try to take photos in the early morning or late afternoon an hour before sunset. During the twilight hour, use your camera's flash to illuminate the person.
If you are shooting indoors, make sure to select a room with a window and a shady ceiling. If you want to use artificial light instead of the sun, you can replace the sun with a bouncing artificial light positioning the strobe behind the subject at a 45 degree angle or otherwise the light will directly hit the face. A window with a nice view can the photo a lot more fun. If there's no window in your house, try moving outdoors, or use the time when there's little to no sun.
There are many ways to enhance a child's portraits with creative and dramatic effects, including using a front or back light. Adding back-lighting to a photo takes care of the shadow. While front-lighting can give you vivid images, it can make your subject look drab and uninterested. Using backlighting is especially helpful for photographing children, as it can create a magical silhouettes. Using back-lighting, ensure to use the correct exposure. Modern digital cameras are usually equipped with exposure compensation or manual mode. Using an 'AE lock' button on the camera is a simple way to adjust exposure for child's face in portraits.
Mastering composition of children portraits
Composition is important in every type of photography, from kids' photos to landscapes. Composition in children photography is no different. Regardless of the subject, there must be a balance between the elements of a photo and the subject itself.
A successful picture can be enhanced by a good composition. Photographing kids can be challenging, even for the most experienced photographer. It's difficult to capture the moment, and even harder to arrange the elements in a pleasing way. By using the principles of composition, you can make your photograph stand out from the rest.
A well-composed photo uses positive and negative space to separate the object of interest from the background. The placement of background subjects is also important in directing the audience's eyes. A good photographer crouches down or stands at eye level of the child. Various creative composition options such as birds eye view or worm's eye view can be used. Youngsters can be encouraged to imagine the final outcome and to experiment with the different perspectives.
In addition to visual weight, composition also uses balance and distance. The visual weight of an image refers to the interplay between its parts. Objects that are sharp and bright attract attention more than others. Objects with interesting textures and unusual shapes will draw the attention of viewers.
Black and white photography places an emphasis on composition, and these rules have a long history. These rules have been around for centuries, and can improve a picture dramatically. When shooting in black and white, the subject and story need to stand out. Composition in black and white is much simpler than in color. You can avoid background details and a lot of context in the picture by removing unnecessary colors from the scene. Moreover, the lack of color makes viewers look deeper and spend more time viewing the photo. And this is easier to do when shooting in black and white than it is in color.
Light plays a very important role in black and white photography. By observing how light interacts with a surface, you can create interesting gradations. This effect is achieved by varying the intensity of light. The more harsh the light is, the higher the contrast will be. Also, use multiple light sources in a single photo to get a diverse look. You can also experiment with shooting different subjects in black and white or monochrome to see which one works best.
Rule of thirds in child portraits
There are several ways to make your child's portraits more visually appealing and pleasing. A compositional technique called the Rule of Thirds is a great way to do this. It can be used in both kids photography and family photographs and it also works for capturing the eyes of a toddler.
To make use of the rule of thirds in your photography, visualize the composition using the grid and divide the picture into nine equal parts. To do this, simply draw two horizontal lines across the frame and a vertical line down the middle. When taking a photo, your photo-camera may automatically bring up a grid in the viewfinder. The main element of your picture should fall on these lines or at the intersection of these lines. This way, viewers can easily notice the subject of the picture. While moving around, remember that the grid is not rigid. Keep moving until you find the perfect composition. That's what makes great portraits.
Keep in mind that the rule of thirds is just a guideline, not a strict set of instructions. It takes practice to make the rule your habit. Once you've mastered it, you'll find it second nature. To get the most out of the rule, identify the points of interest and place them along the power point and grid line. You'll be surprised at how much your camera can do to improve the look of your child's portraits.
Control depth of field in portrait photography
When taking a portrait of your child, you should consider using a shallow depth of field to minimize any distracting background elements. It's an important feature for a professional kid photographer and remember that depth of field isn't a one-time setting on your camera. If you want to reduce this disturbing details, try to position yourself a little farther away from your subject. To control these parameter, you may also adjust the focal length of your photo-camera, using telephoto (zoom) lens or putting on a fast portrait lens. Using a wide aperture to create a shallow depth of field will separate your object from the background and force less stuff into focus.